In the spirit of the holiday, I thought I would go ahead and post a couple of pictures from last weekend's Zombie Walk in downtown Raleigh. It was my first time going out, and I didn't dress up. I just went with my camera to see what it was all about. So, I acknowledge that these are not award winning photos... but they are fun. You may not know this, but's hard to shoot in almost total darkness. The crowd really was a lot of fun, and I am totally dressing the part next year! Have a spooky day!

Never forget...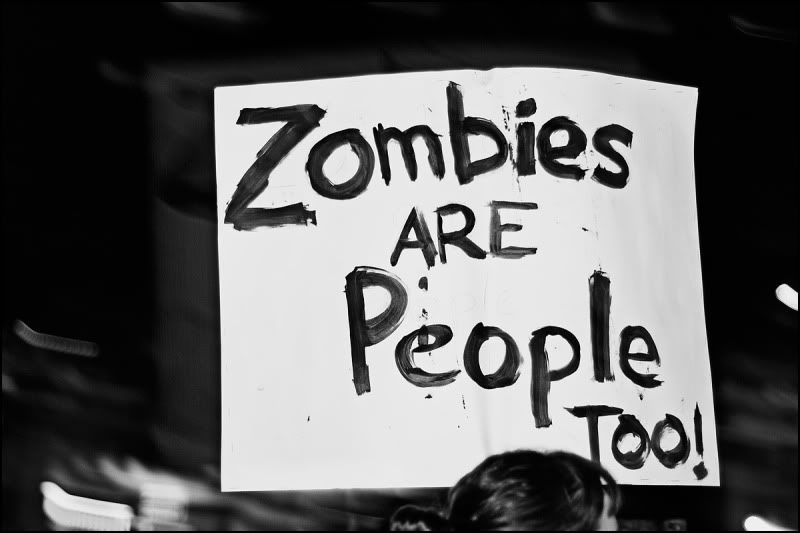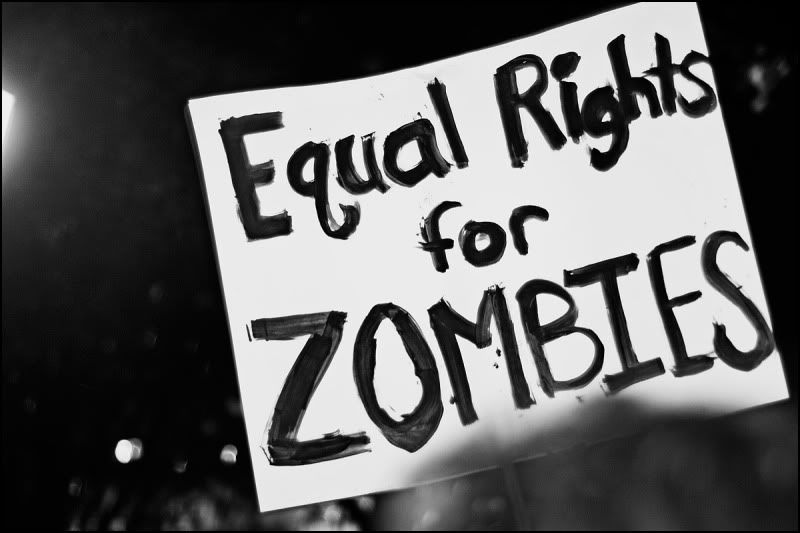 They're coming!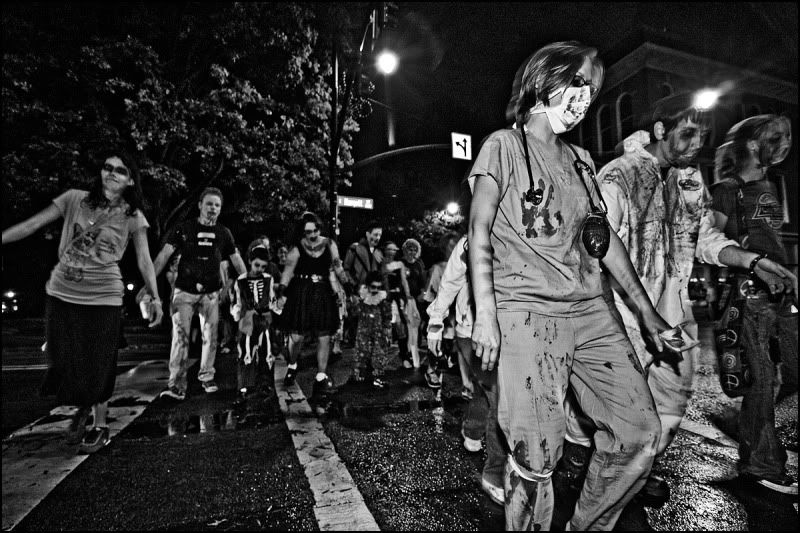 This guy did a really good job. He looks like he is straight out of a movie.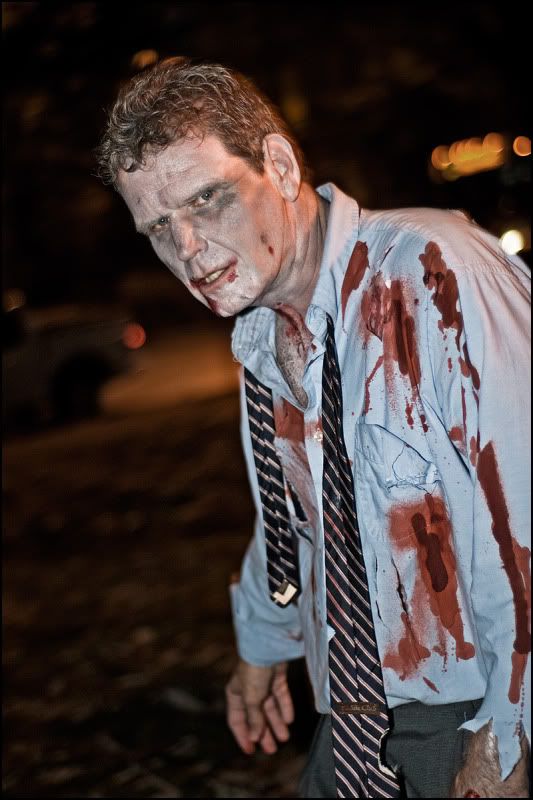 Thank goodness Shaun was there. He even brought his cricket bat!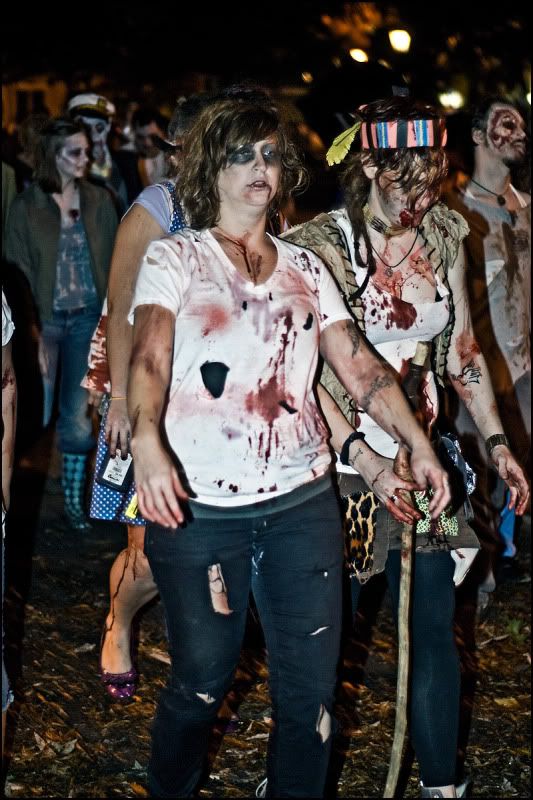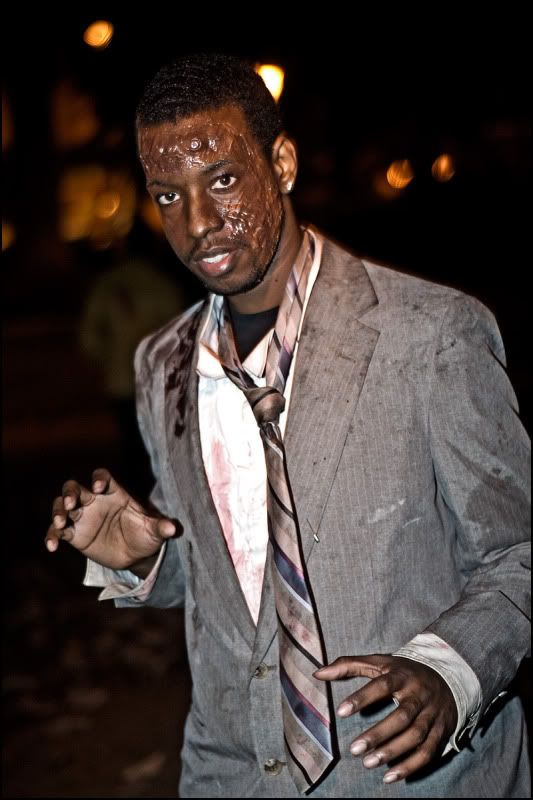 This guy's costume was awesome. Brains for sale!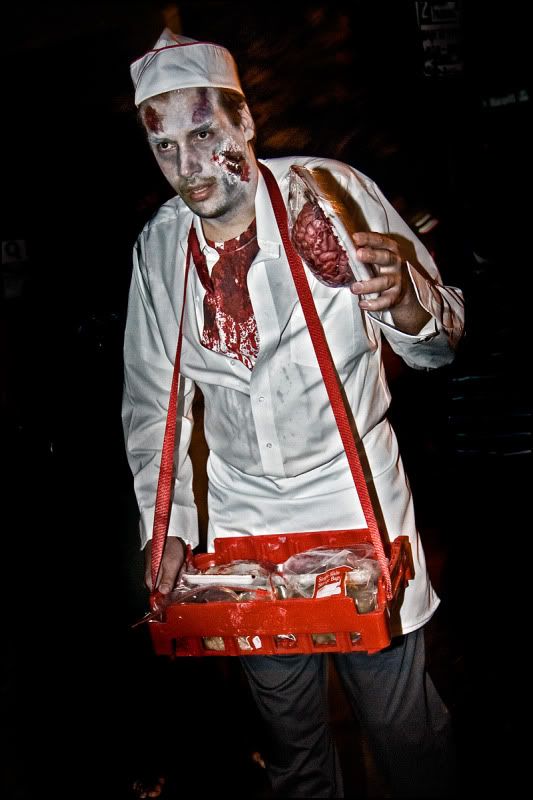 I didn't realize that zombies love cookout. Also, this guy looked just like Mark Hoppus.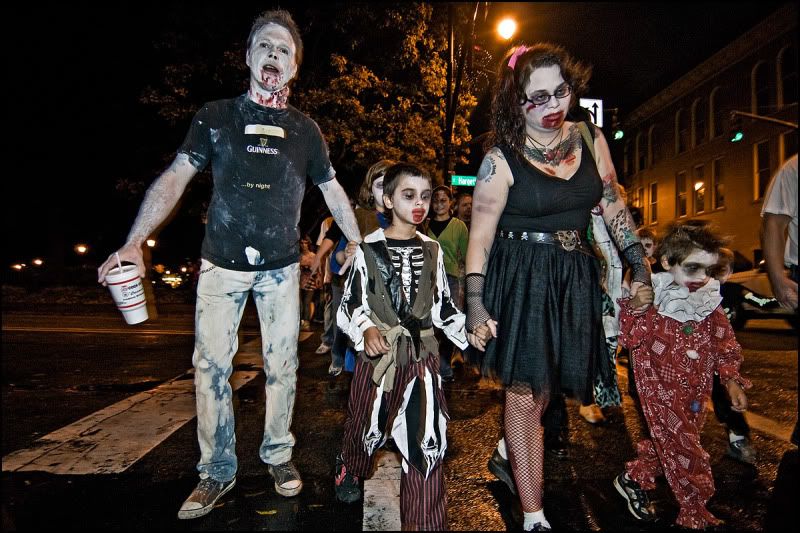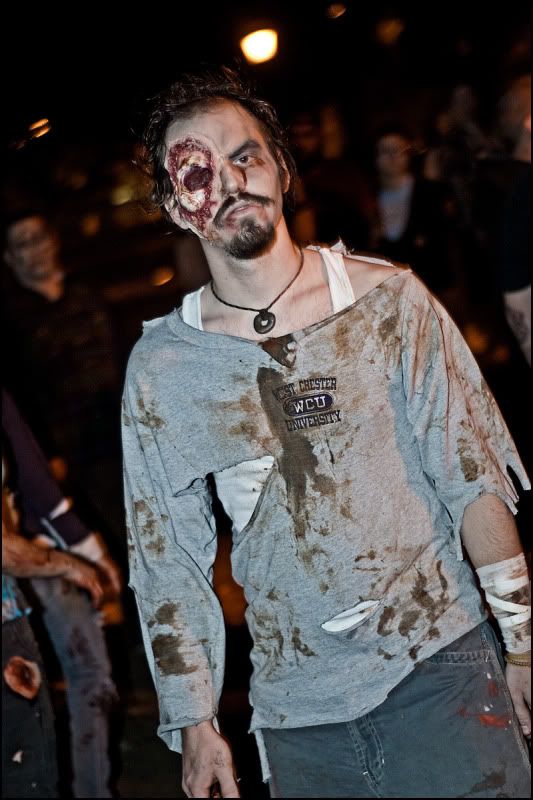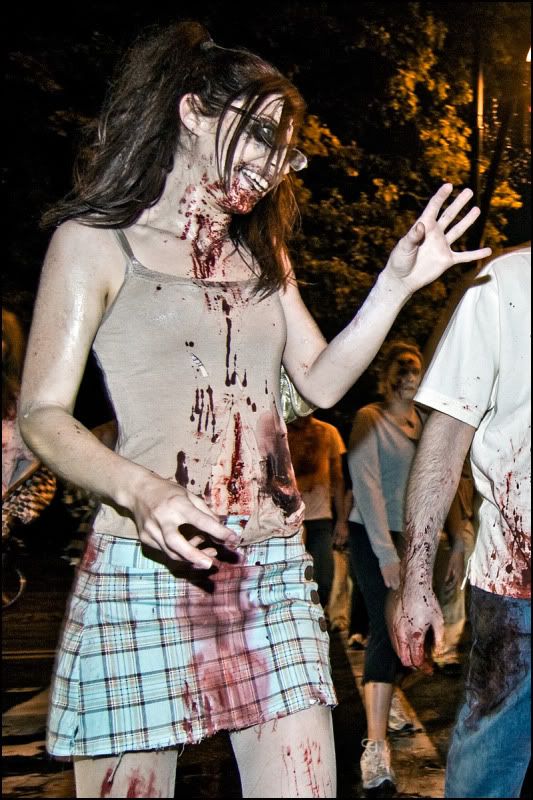 This guy was very interactive! Loved it!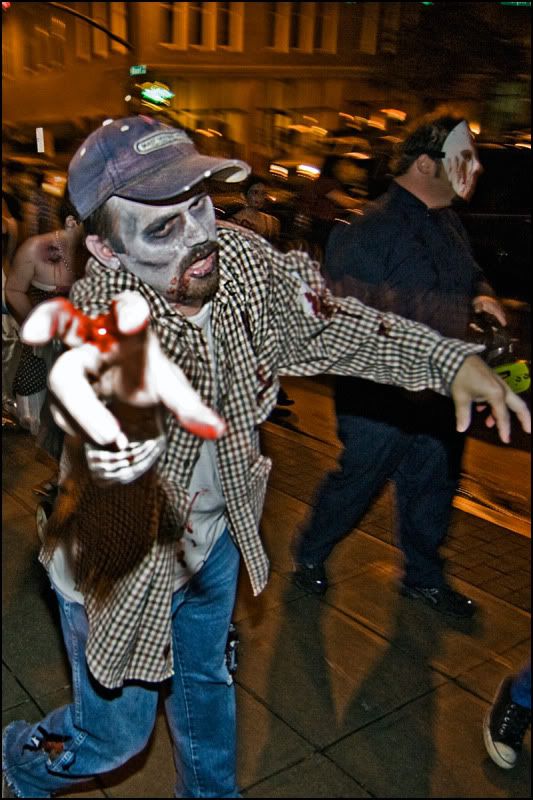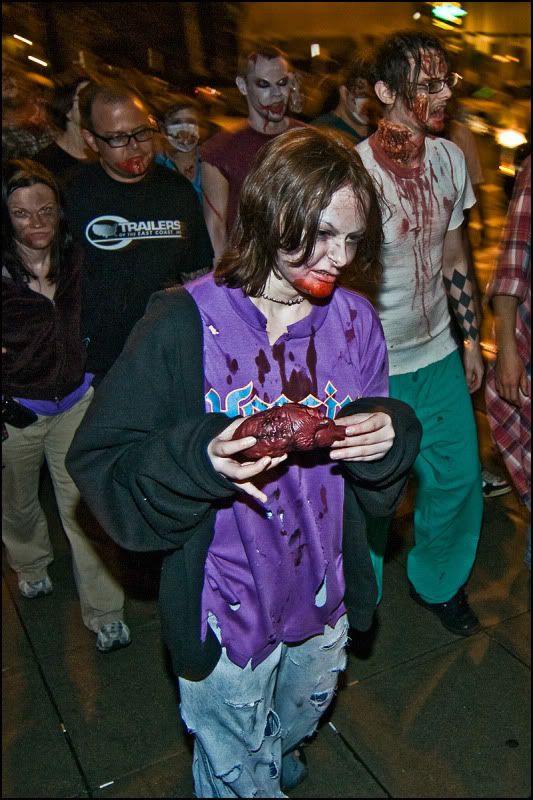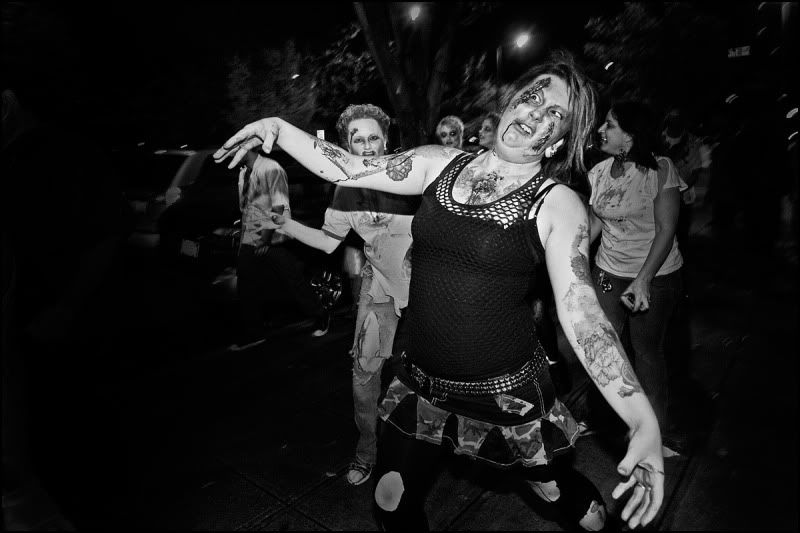 Best face!! She really looked the part!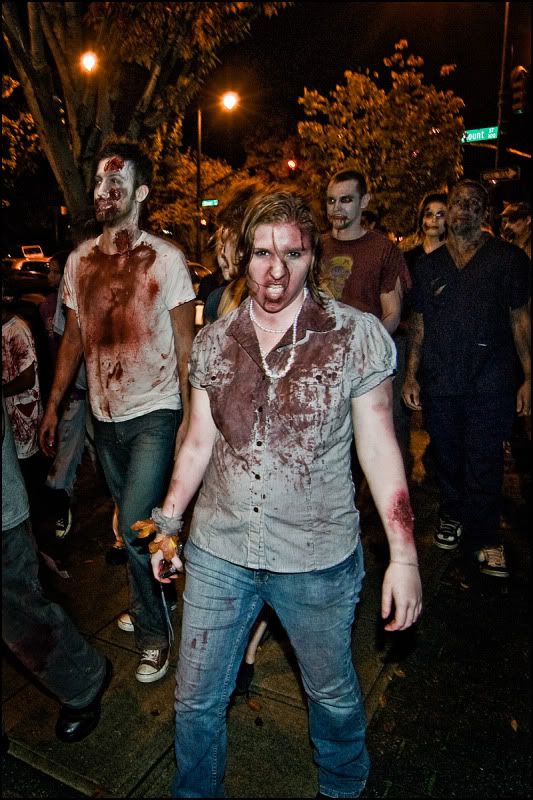 So fun:-)