So, obviously I have been on another hiatus from blog posting! In my absence, I have traveled abroad and gained two new stamps in my passport! Yay! But now that I am back, it is time to get back down to business! I have spent a few weeks redesigning my blog and giving it a much needed face-lift! The old design had been around for a couple of years, and lacked the visual impact that I wanted it to have. I tried not to wander too far from the feel of my website, but I wanted it to have a texture you could almost feel. Let me also say that I did this myself, so please let me know if there is anything wonky about it on your monitor. I am a photographer, not a web designer! But I digress... I am excited to be posting again!

Here is just a glimpse of my travels!
Barcelona, Spain! I don't think I have been so quickly enamored with a place in all my travels. Such a cool city! I hope I can see you again some day.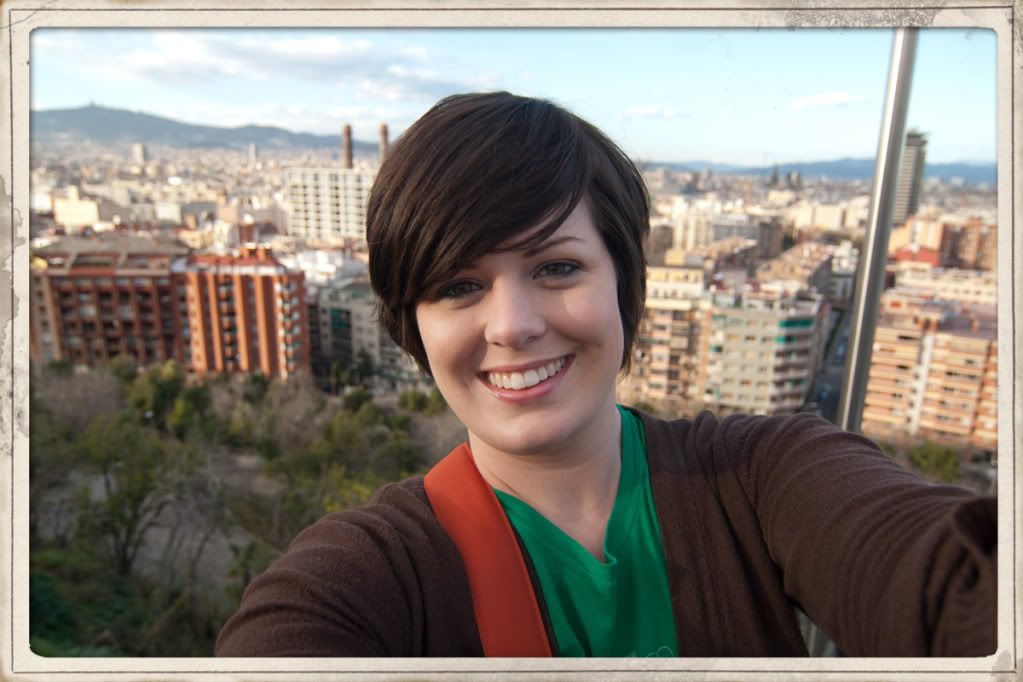 I love that my sister took this of me on top of Montjuic. I was doing this a lot.


Florence, Italy! This is my sister and I along the Arno River! It was so neat to actually be standing there! But it was SUPER cold! Brr!


...and more of this...with a map in my back pocket. Really.. you would NEVER know I was a tourist, right?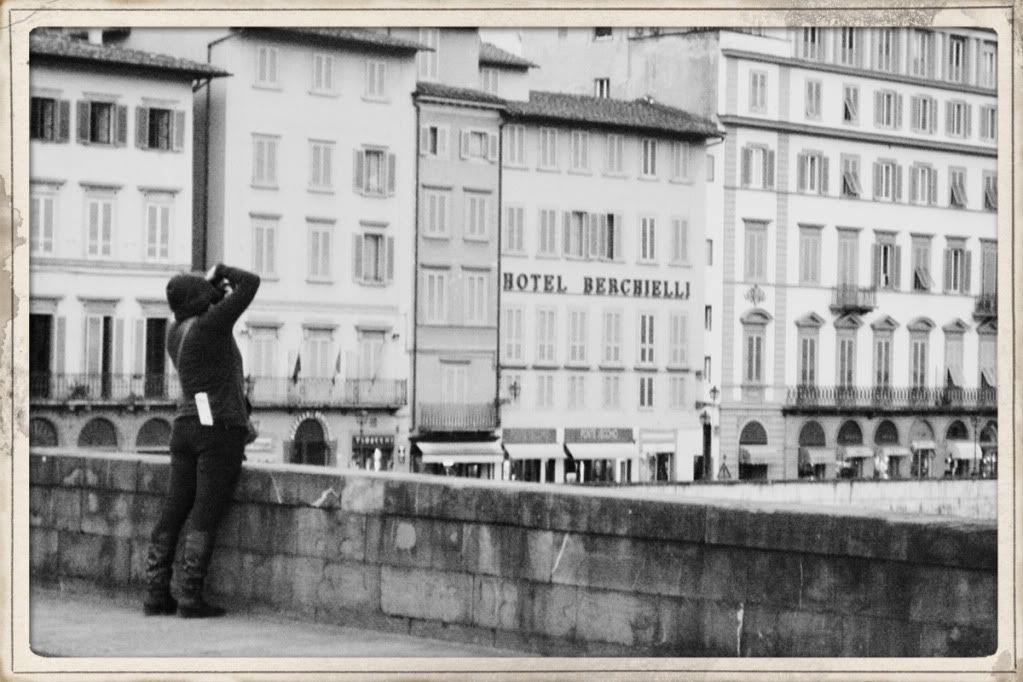 Rome, Italy! Oh my goodness I wish I had had weeks and weeks to spend in Rome! Such amazing history. Honestly, it was so bizarre standing in the coliseum. I mean.. it is sooooo old, and incredible! I couldn't fit it all in one shot with my widest lens!


Rainy day at the Roman Forum, but still amazing! Ruins are EVERYWHERE.


Finally, St. Peter's Basilica in Vatican City. Beautiful. It is so surreal to think that you were standing at the spot where Peter is buried. THE Peter. The Peter who hung out with JESUS. Wow.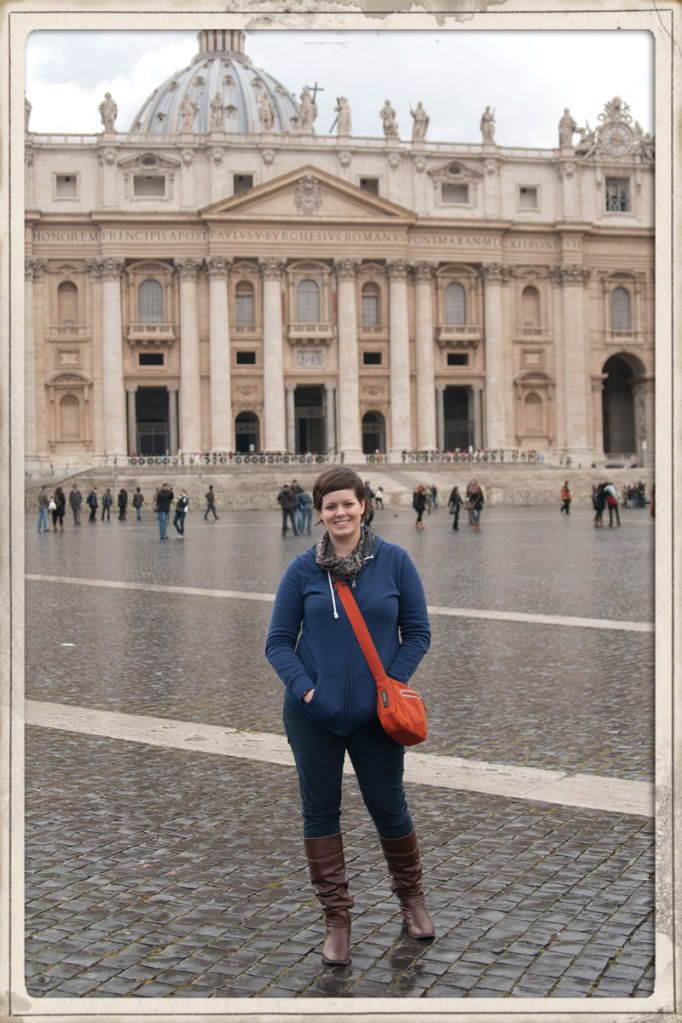 Well anyway, thanks for indulging me! I'll have much more exciting travel pictures soon (ones without me in them!) and much much more! Stay tuned!