Holy Moley! (I am not entirely sure that is the correct spelling for that phrase, but let's run with it!). I am so excited to get this wedding on the blog for a couple of different reasons. 1) I am a big fan of Alison and Adam personally (I used to work with Alison). 2) They had a distinct vision for their wedding that involved great design elements and fun colors. 3) I know a lot of friends are anxiously waiting to see these photos (and maybe the bride and groom too!). I believe that this is the first wedding that I have shot, where I got to hear all about the development of their relationship, from pretty much day one. To hear Alison talk about this awesome guy she met, then about dating and watching LOST together all the way through, to the joy of their engagement, and then all about their wedding plans, has made shooting their wedding day feel like the culmination of an awesome journey. Like finally getting the Oceanic Six off of the Island, but before you find out they have to go back. Ha, well MAYBE not as dramatic as all that, but it was definitely a highlight to be there capturing their wedding day, and celebrating with them. I know there are way too many photos in this post, so just sit back and enjoy, and take your time :-).

I knew Alison would pick an amazing dress, and she did not disappoint. It was so pretty and so her!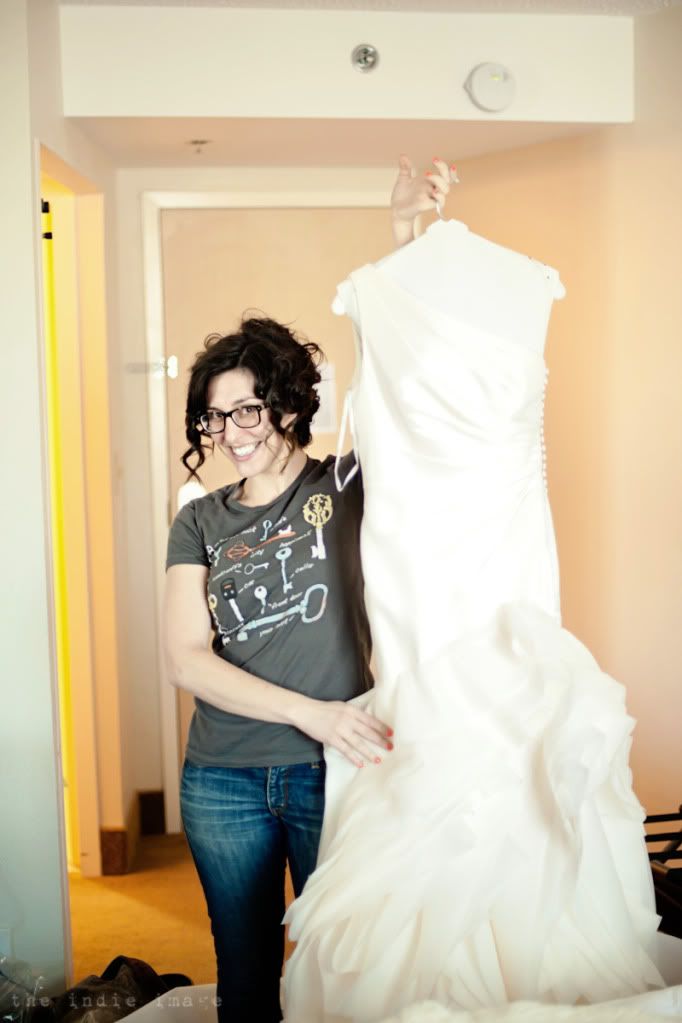 The wedding colors, as you will soon see, were orange, purple, and mint. There were awesome splashes of color in all of the details. These are the bouquets, handmade out of tulle!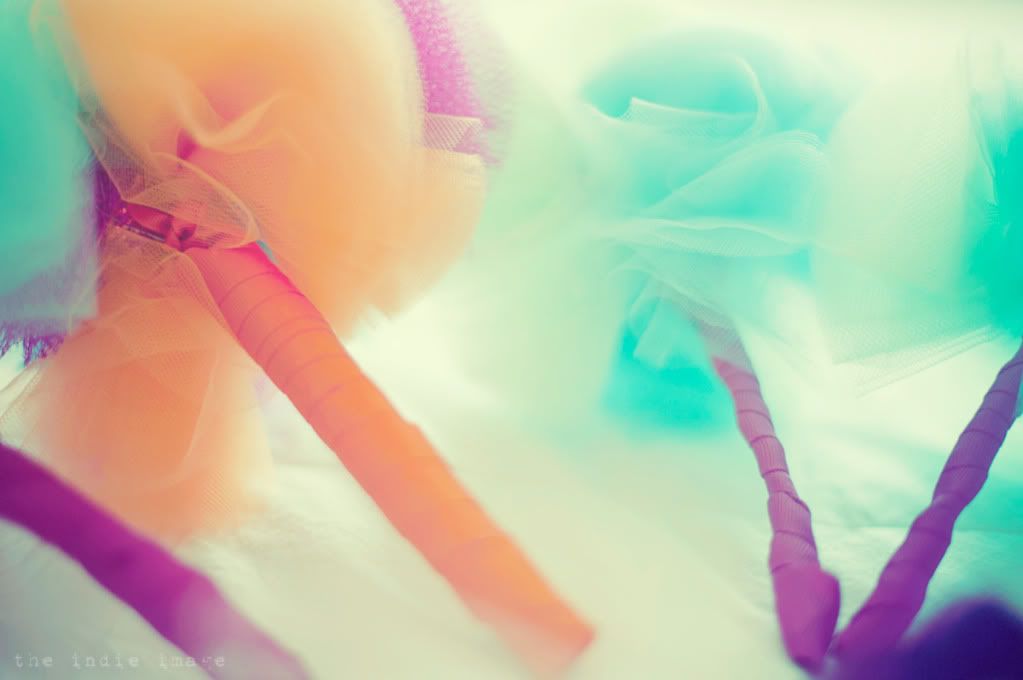 Gotta love the orange shoes too!


This birdcage veil and flowers were also made by Alison. Too fun!


Check out the nails!


Alison is self-admittedly addicted to her technology. I like the casual orange shoes too!


Gorgeous.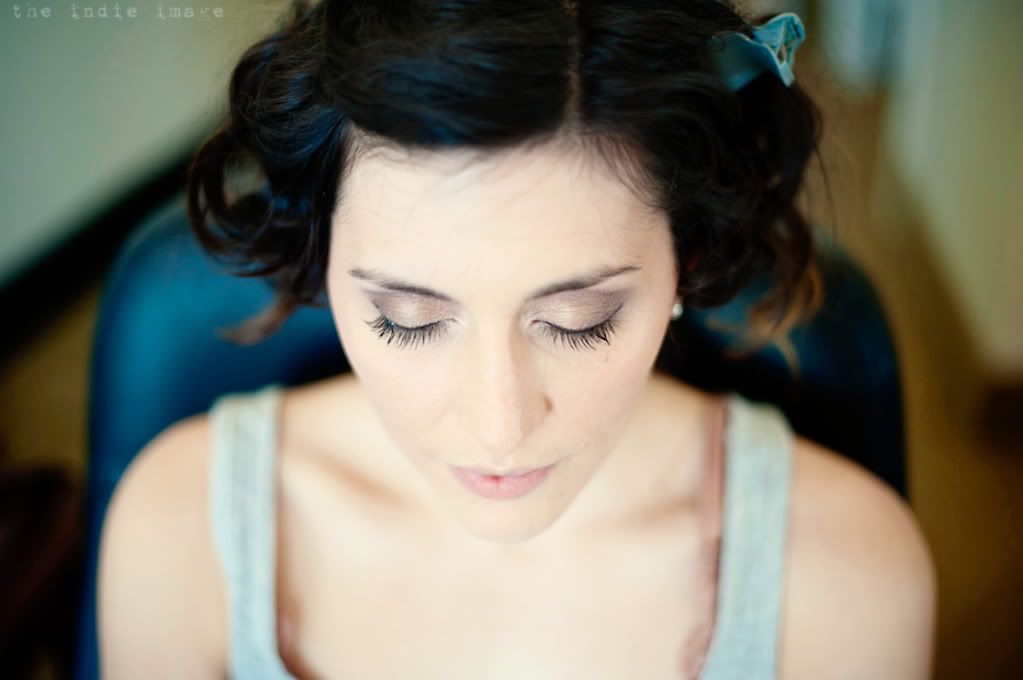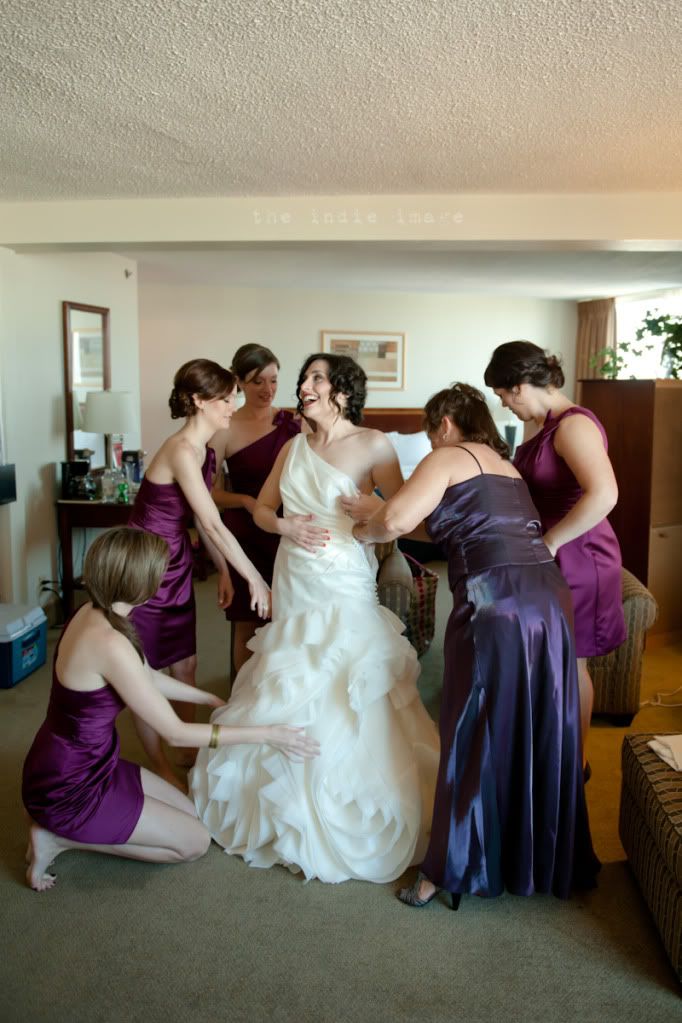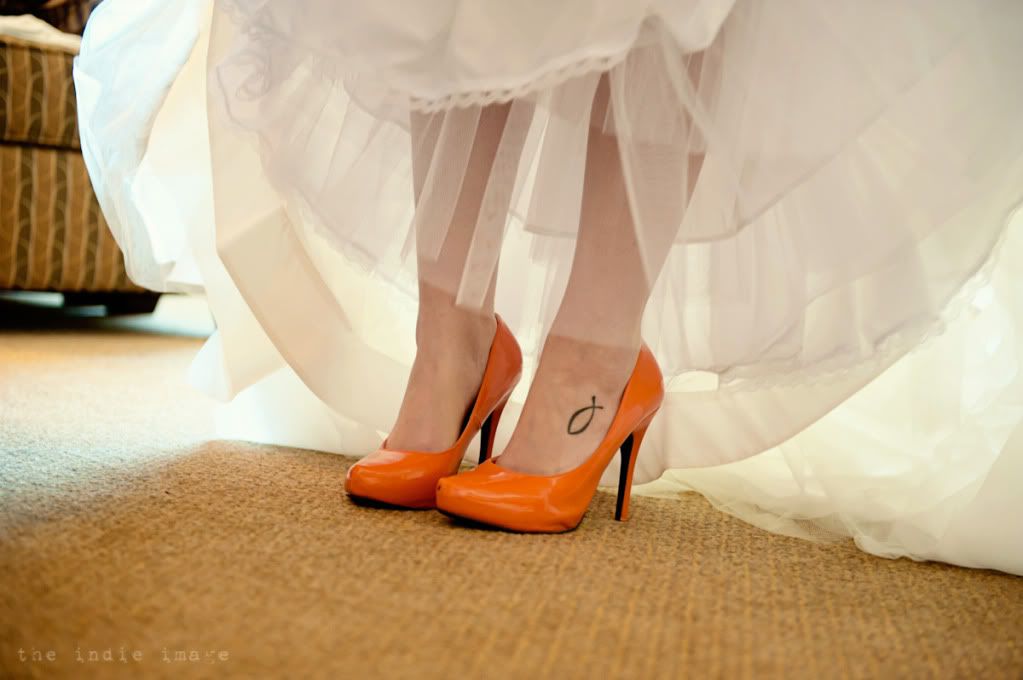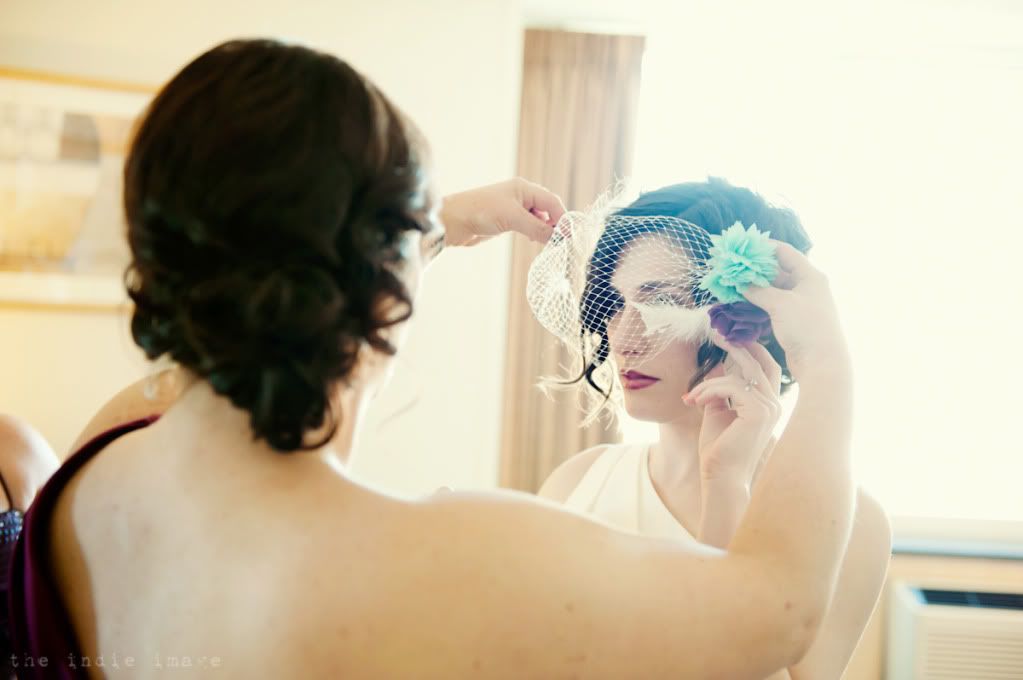 I love this shot of Alison's dad!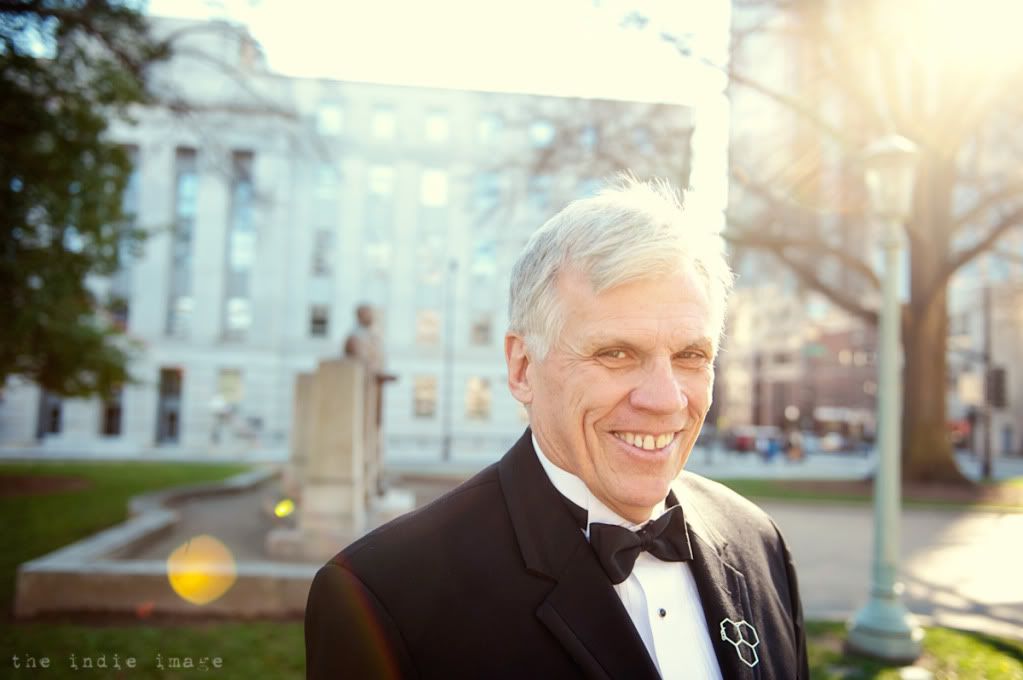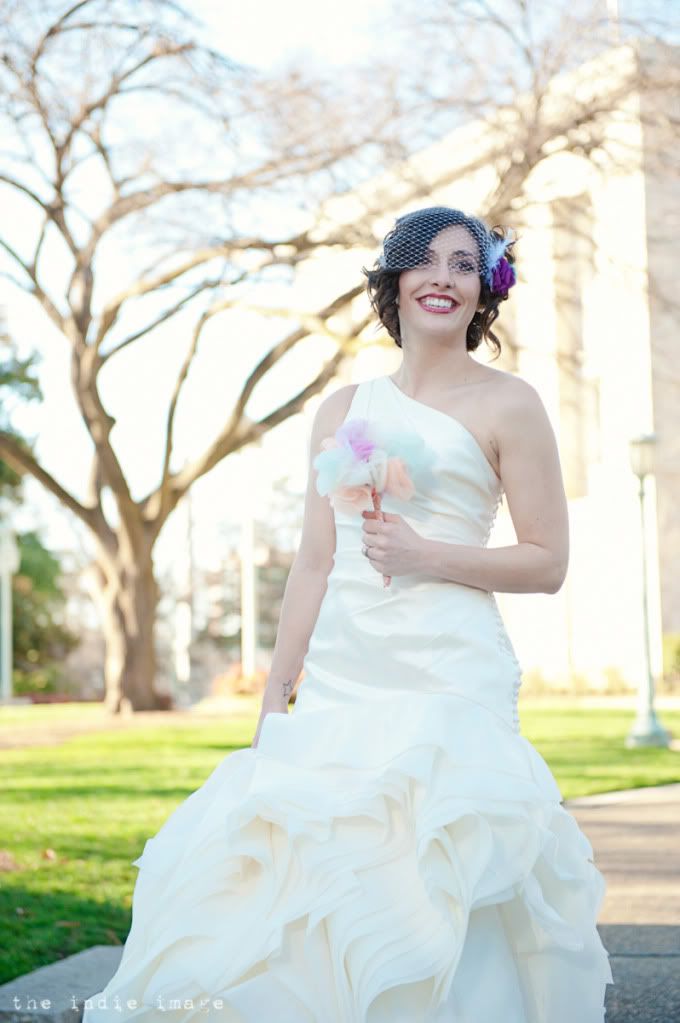 Finally some of the groom! I was so happy to have the talented April Sirit shooting with me for this wedding. These two of Adam getting ready were taken by her.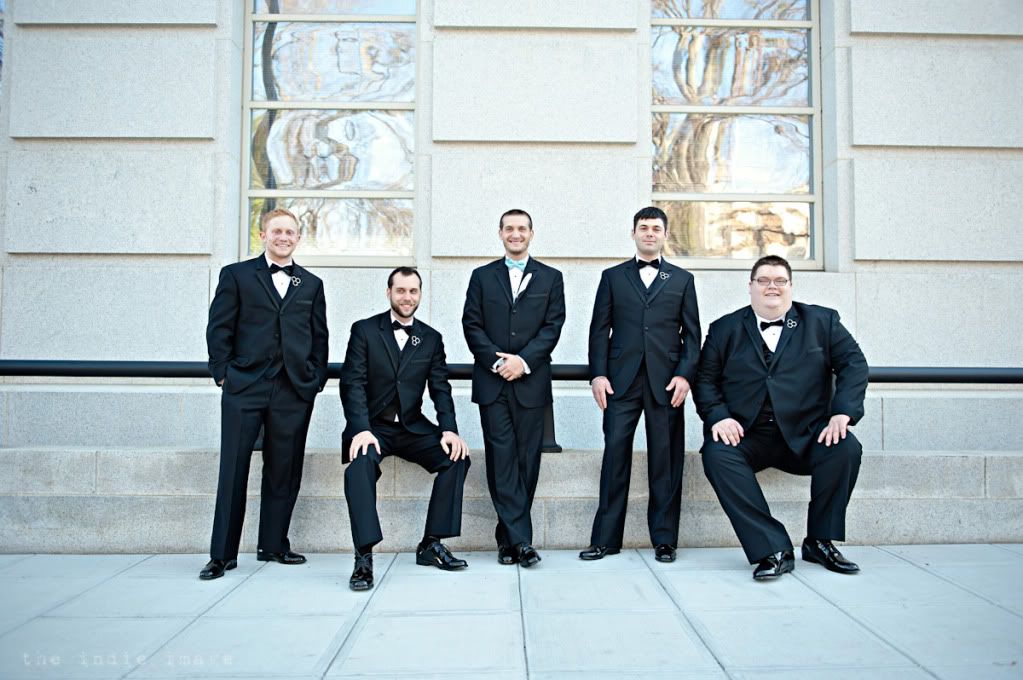 Groomsman. Check out the amazing honeycomb pin made by the talented Sarah Tector. Hexagons were another fun theme detail to the day.


Adam's feather was metal and also made by Sarah.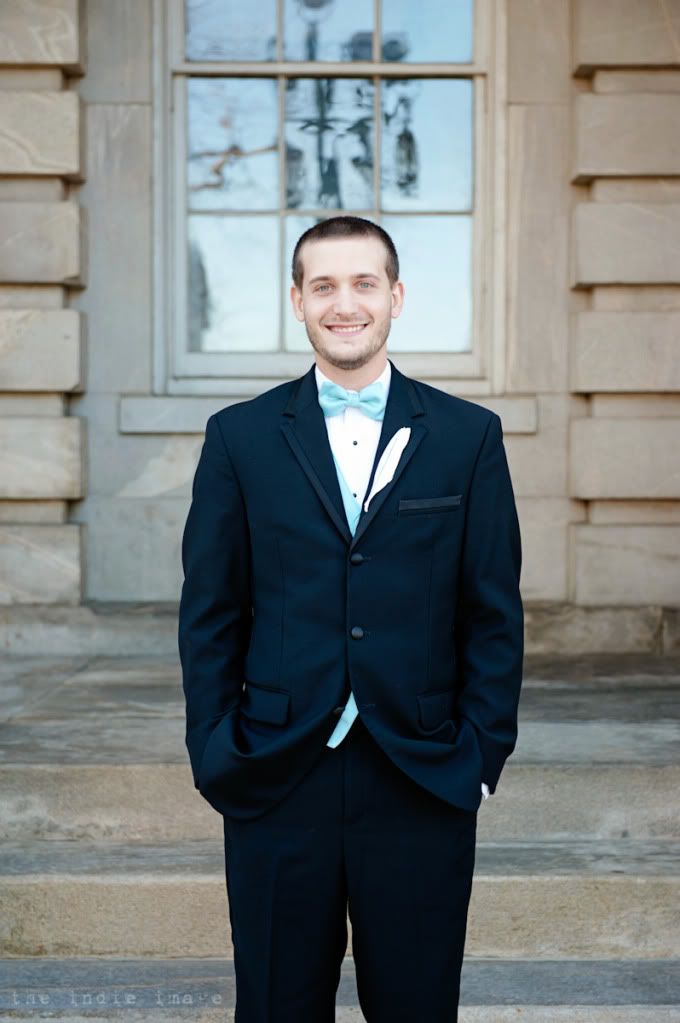 Wedding time!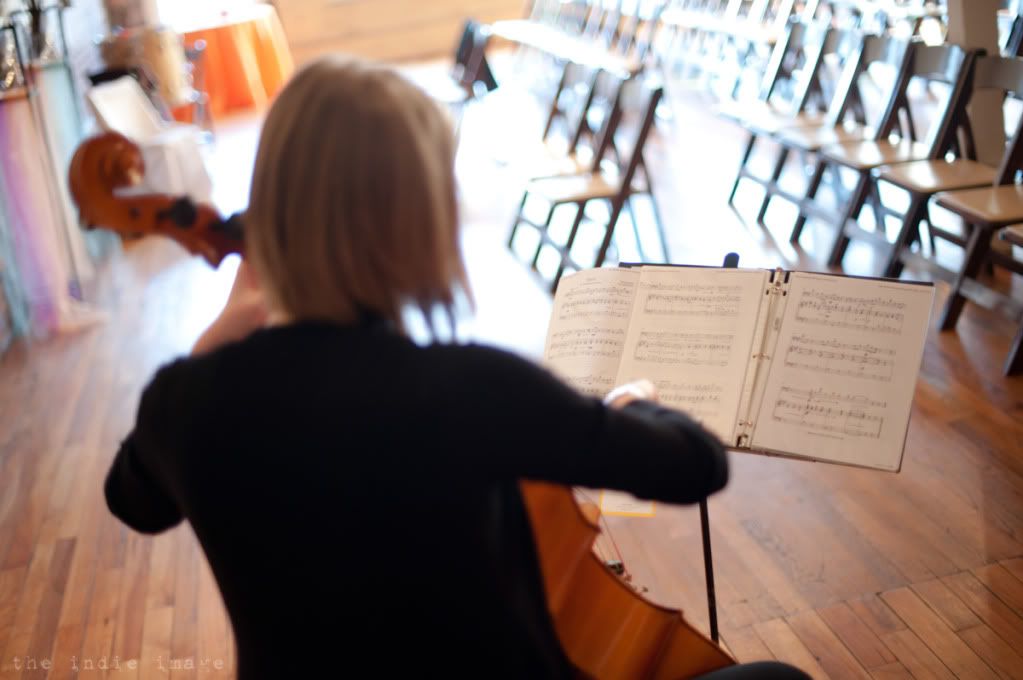 The wedding was at the Stockroom at 230 downtown, which is a very cool venue! (another April shot)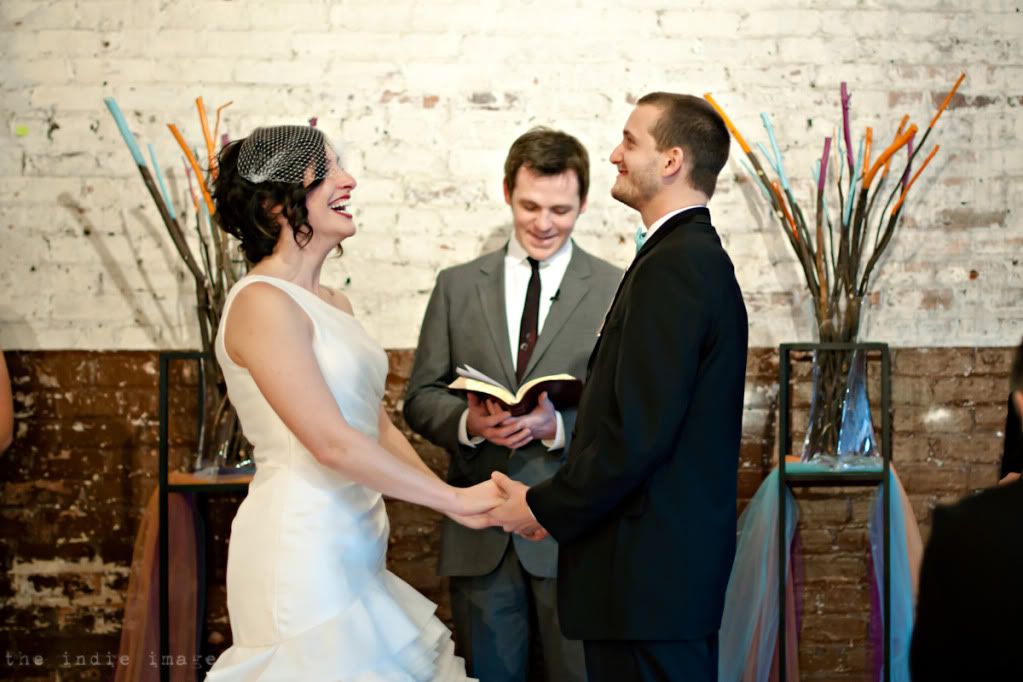 April had an awesome view of the foot washing ceremony. It was such a tender moment in their ceremony.


I adore this moment right before the first kiss. So sweet.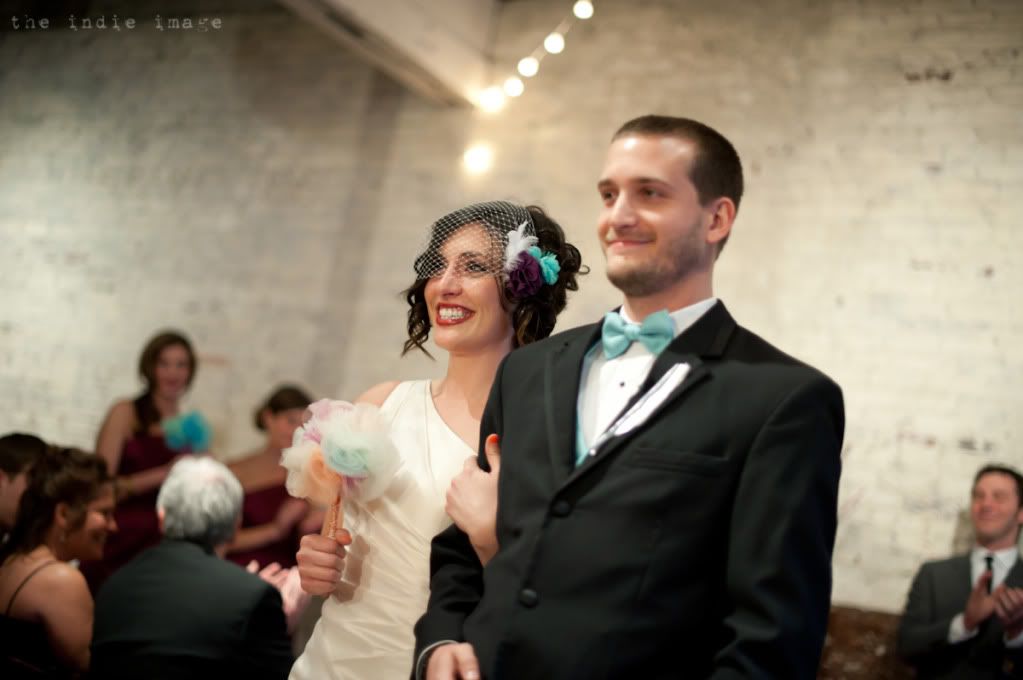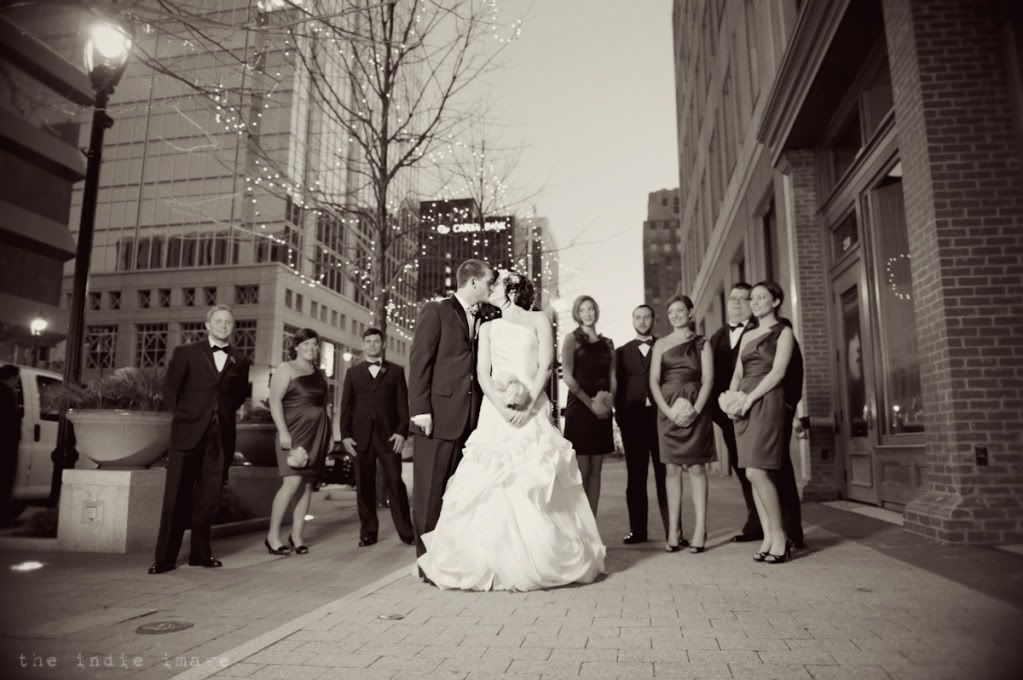 Pretty cool wedding party, huh?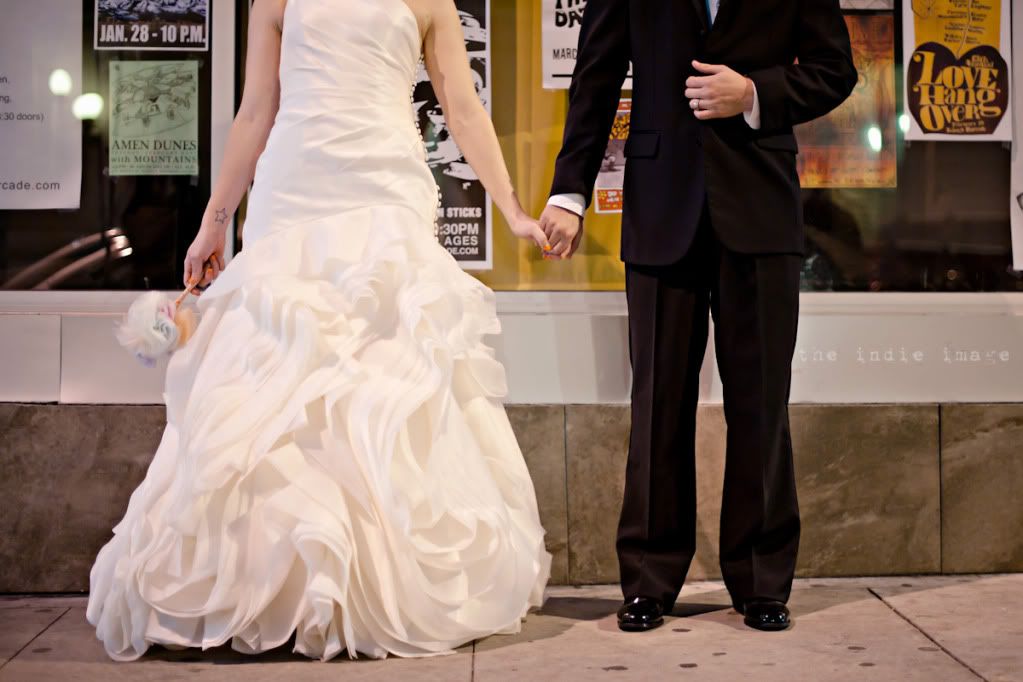 Thanks, Kings, for letting us use your window and door! ha.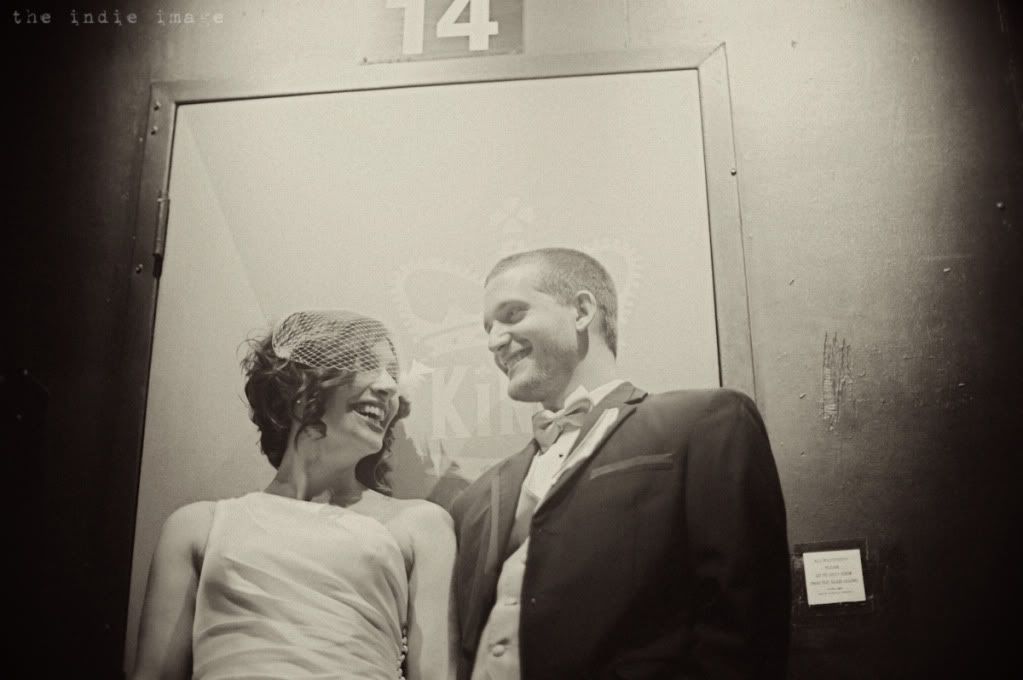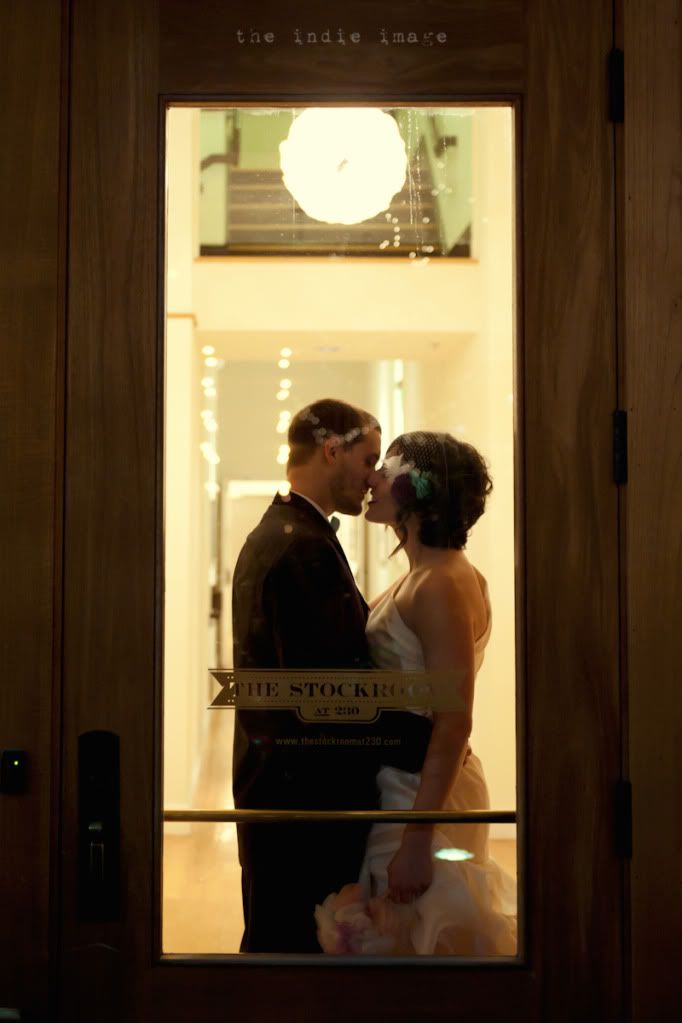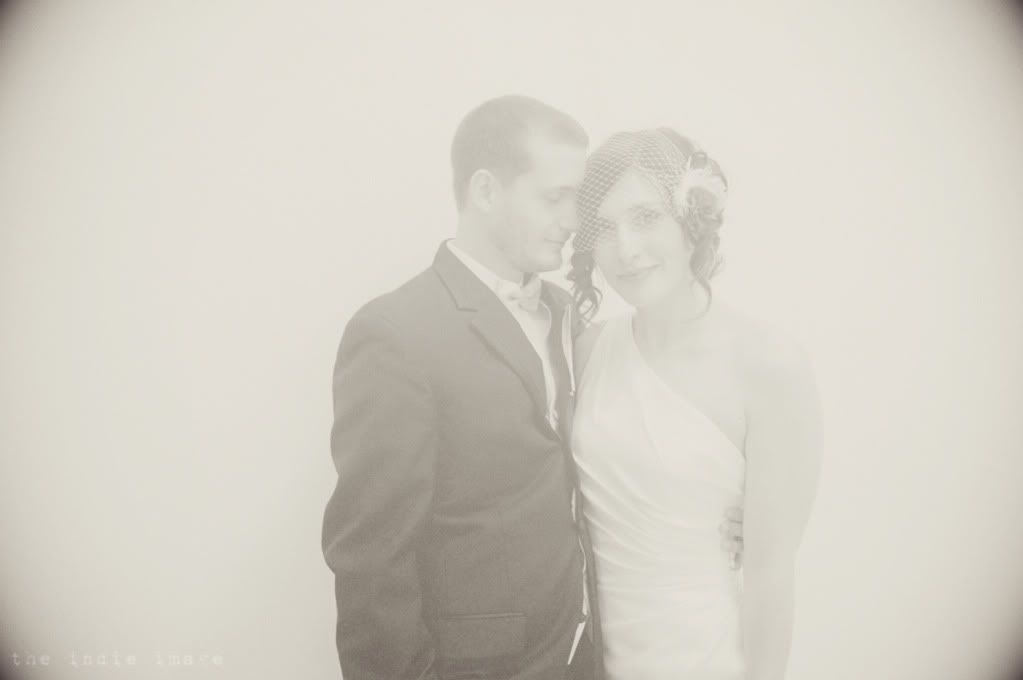 I usually don't do detail collages, but I wanted you to see a little bit of the decor! I really loved the painted-dipped twigs as centerpieces!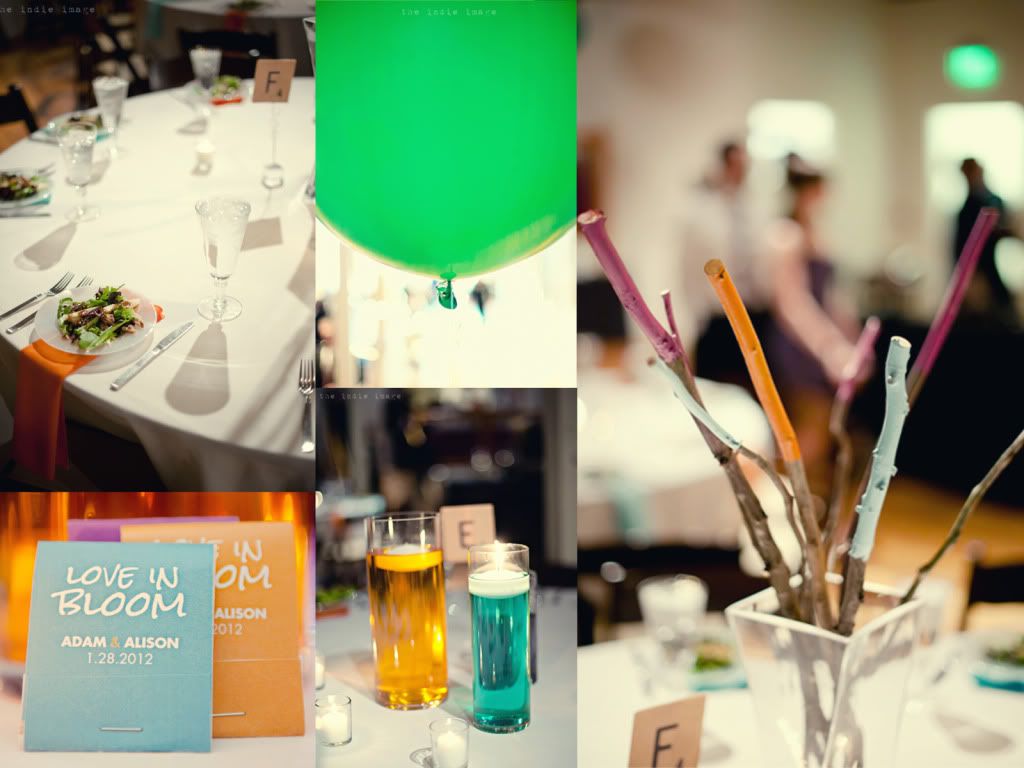 But this cake was too cool not to show a big pic of! Check out the neato transparent hexagons! I love how they threw color on the white cake!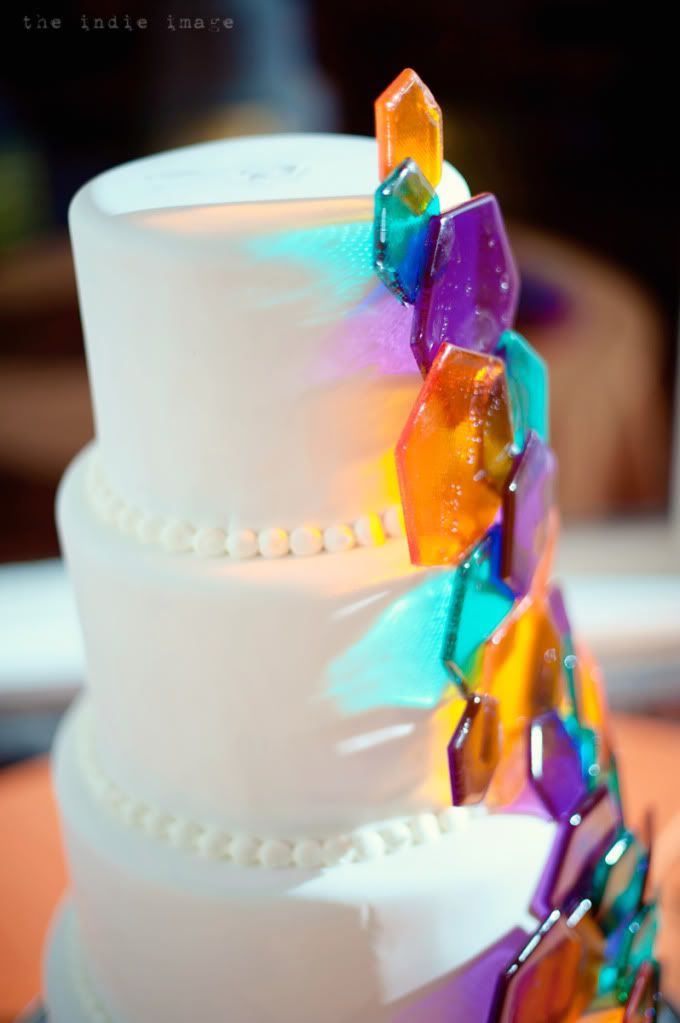 Surprise, choreographed father/daughter dance to MJ. Very cool.


I'm going to have to say that this is the BEST bouquet catch photo ever.. I mean look at how precisely that bouquet is lined up with that bridesmaid's body, and how perfect her arms make it! I love it!!! Another great April shot!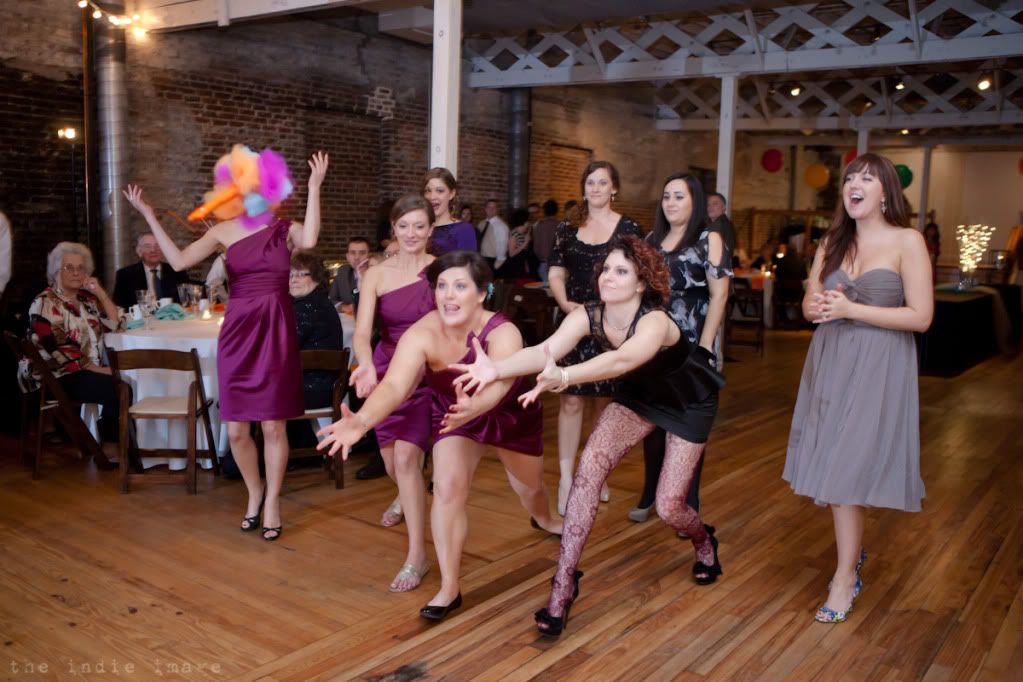 Party time!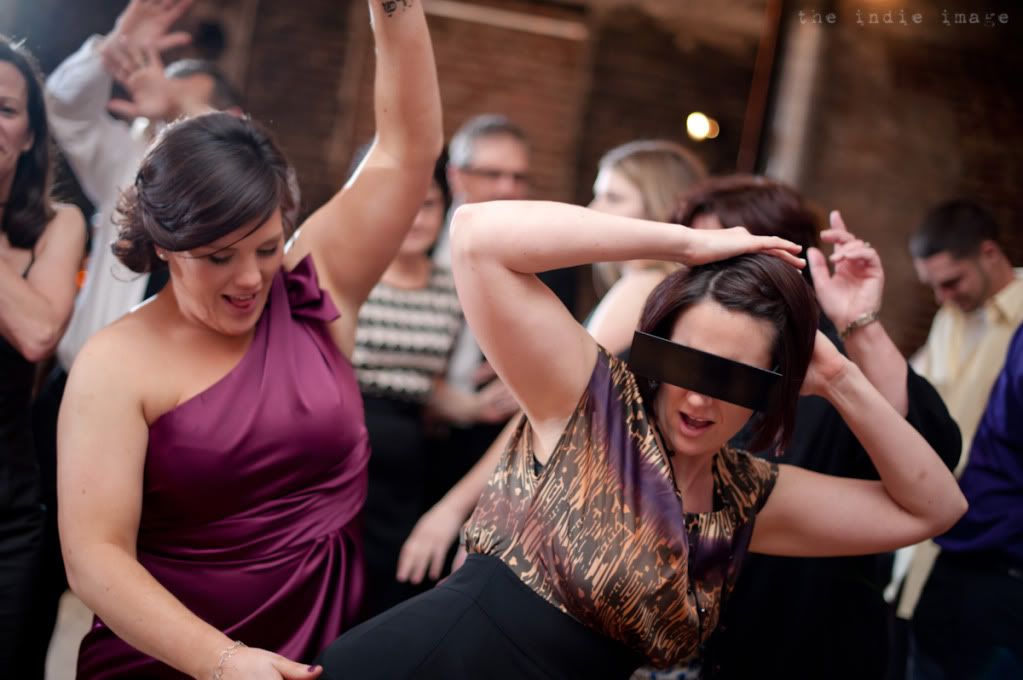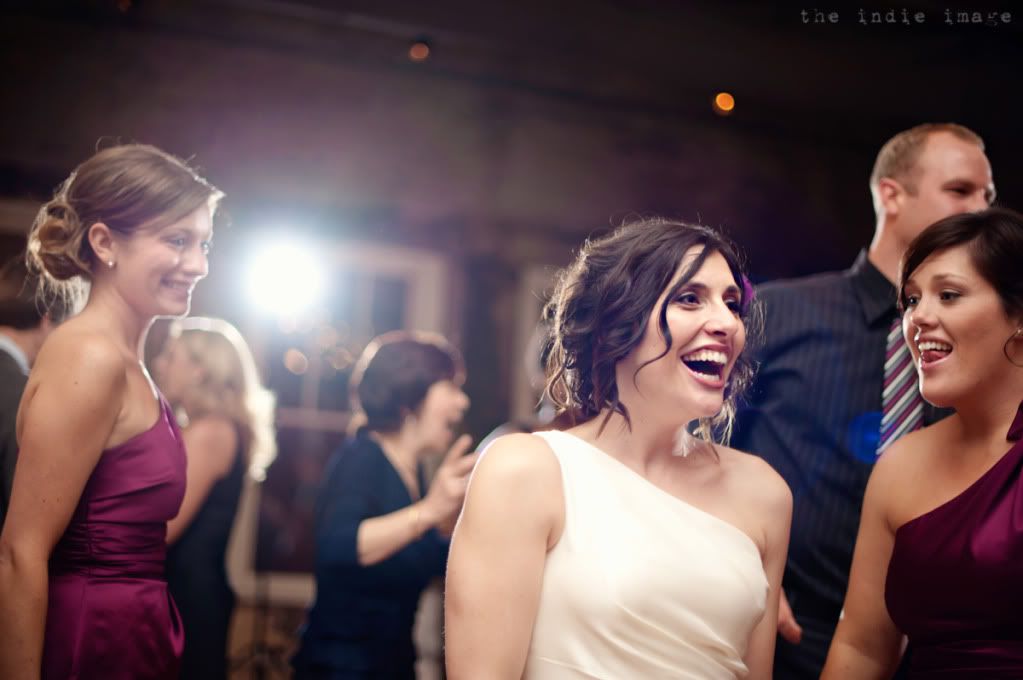 This is my second wedding doing a "photobooth" type area. Alison and Adam chose their own props out of their dress up clothes/halloween costumes. So fun!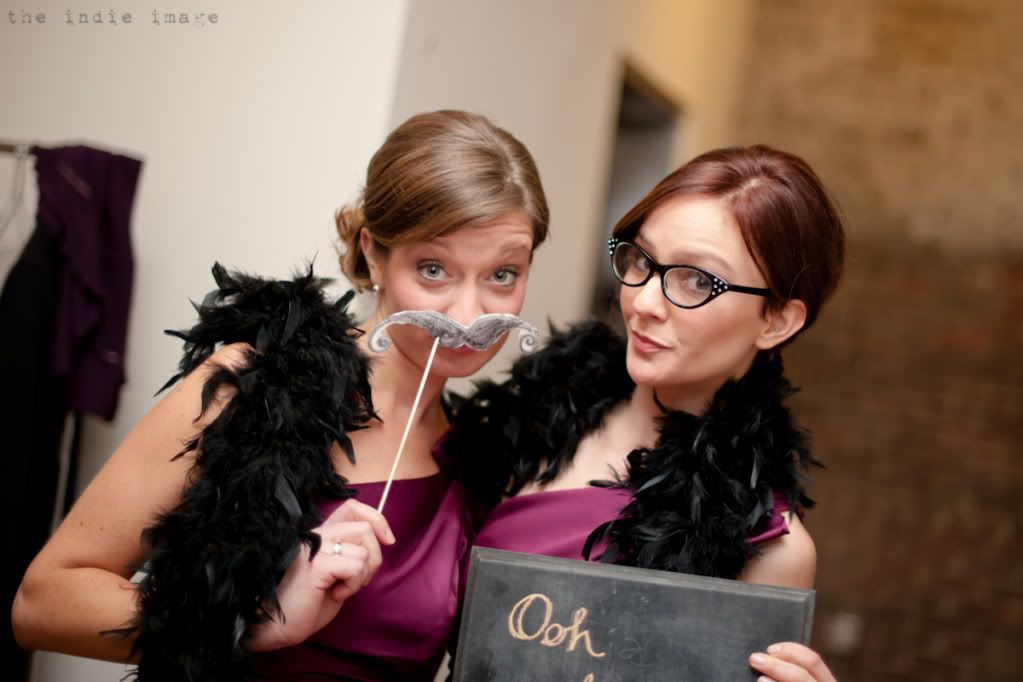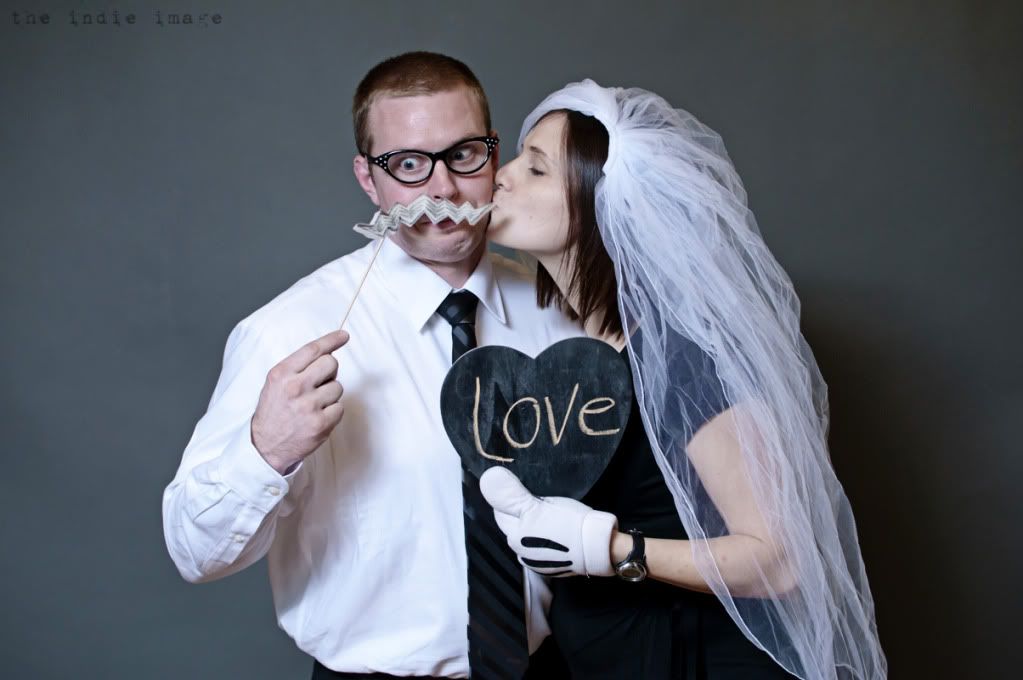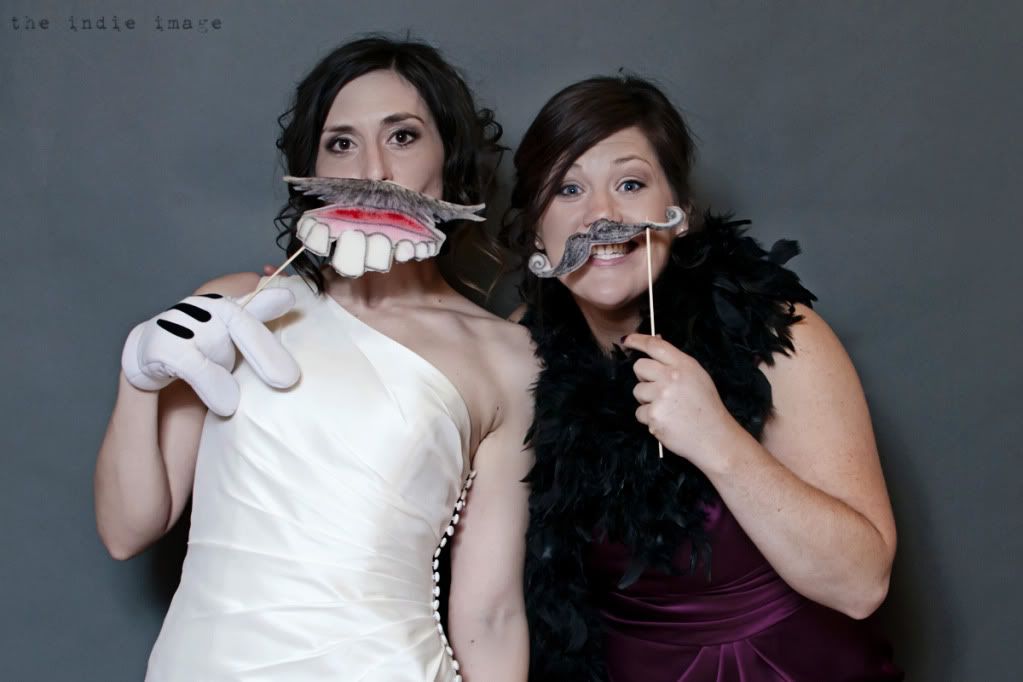 DJ Joe Bunn kept the party going!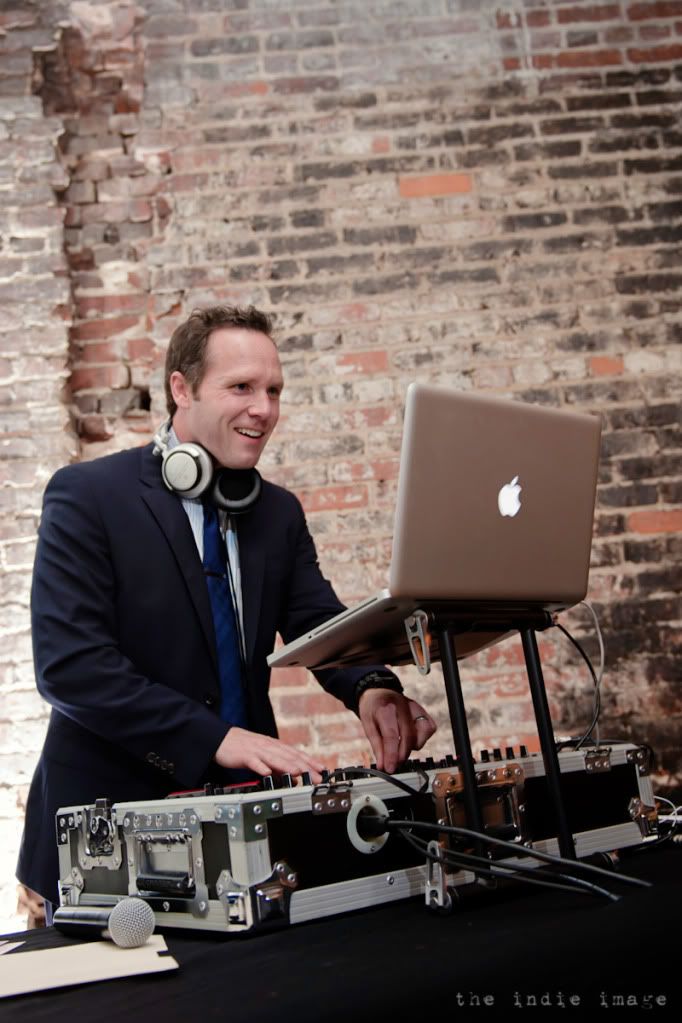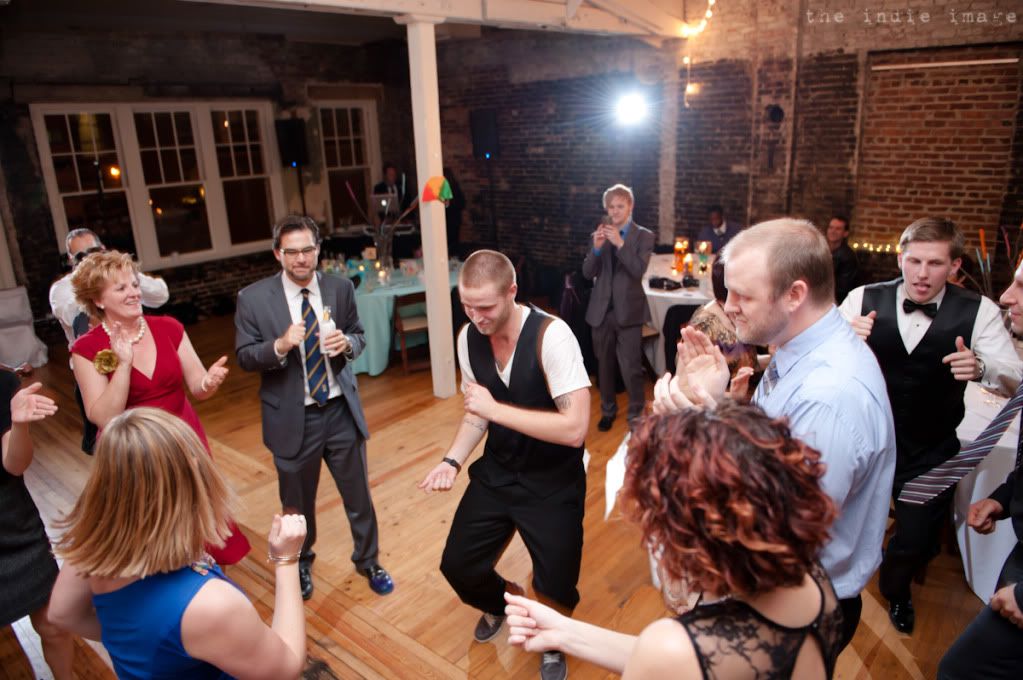 This is April. She takes good pictures. She also dances.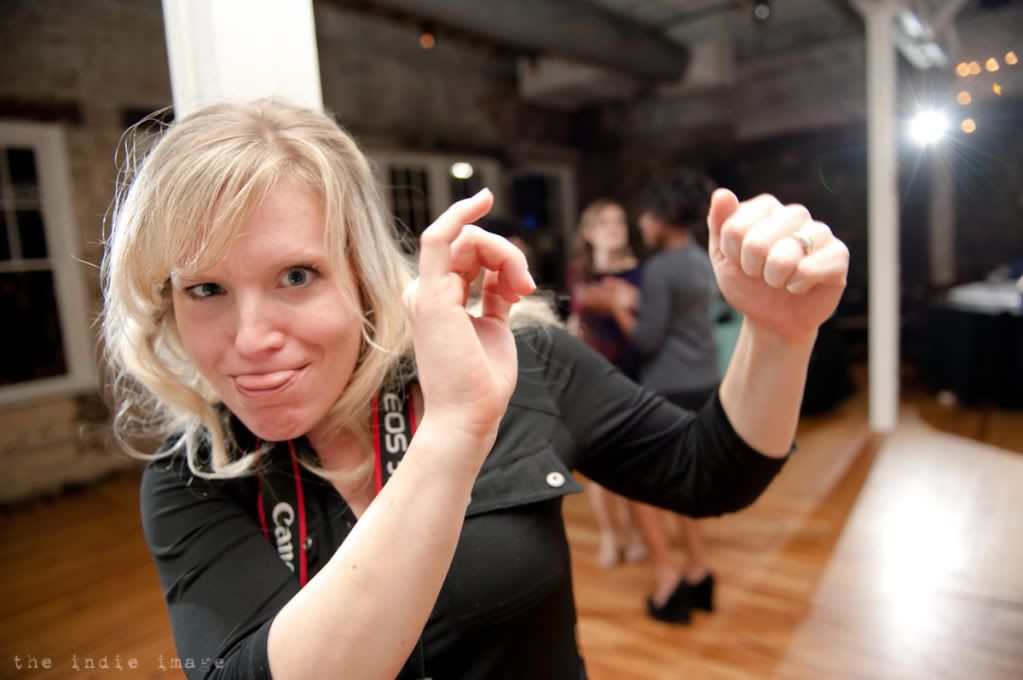 One more of her shots I loved!


Their "guestbook" was a large print with a huge honeycomb for people to sign in individual hexagons.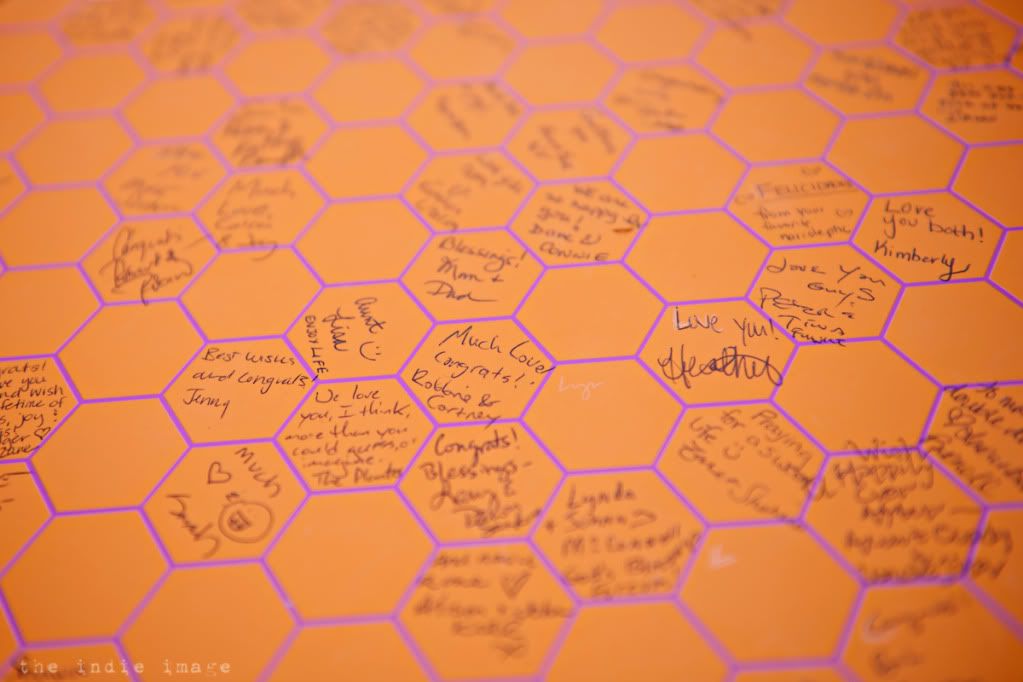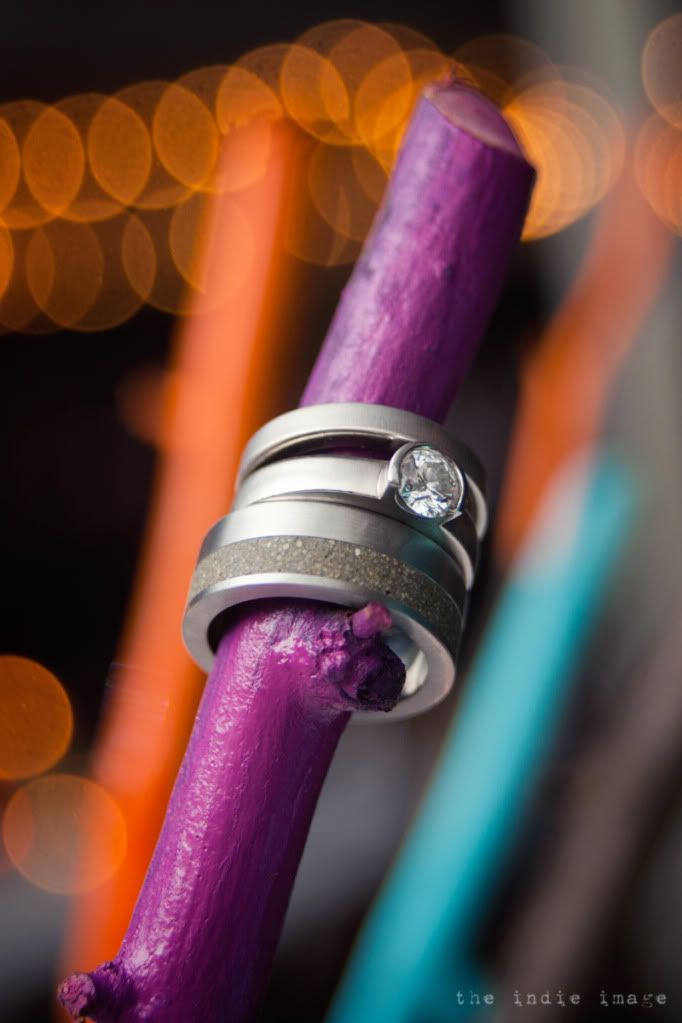 And they're off in a rickshaw!

Alison and Adam, thank you guys so much for choosing me to capture your day! It was so fun, and full of your unique personalities! Congratulations, and I pray the Lord has wonderful things in store for you!
Don't forget to find The Indie Image on
Facebook
to see a more photos, and hear the latest Indie Image news!
Venue:
Stockroom at 230
Cake:
Catering Works
Videographers:
Heart Stone Films
DJ:
Joe Bunn
Hotel:
The Clarion